A company with a mission to deliver seed technology solutions providing flexible focused agricultural solutions through customer partnerships.
As a founding member of the Centor Group, Aginnovation is positioned to tackle the challenging demands the seed industry faces.
Aginnovation combines innovative seed technology solutions with our customers' high quality seeds and genetics to deliver value to local growers.

Our team of experienced professionals has over 95+ years in the seed industry.
Aginnovation creates value-added solutions to the ever changing agronomic markets.
    

We are "Your One Stop Global Seed Tech Shop"
Originating from a group of independent companies, we have combined our energies, skills and resources to deliver leading-edge technologies and services to the agricultural seed industry.
Our diversified research facilities, located on four continents, are guided and coordinated by our Innovation Council.
We are focused globally, yet operate locally to deliver synergistic customized solutions to our customers. We regard ourselves as international in the truest sense whilst staying as close to our customers as possible in everything we do.
We are constantly on the lookout for

opportunities that complement and enhance technologies needed and used by our customers

.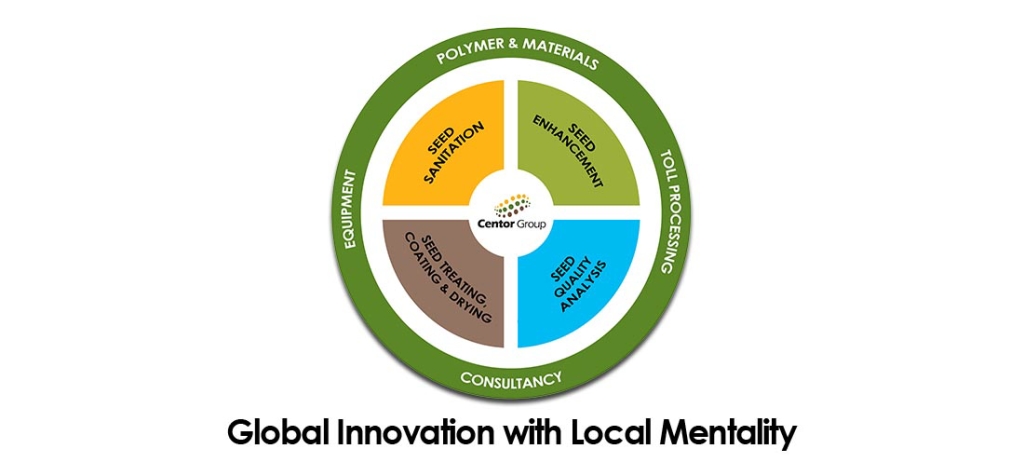 Thank you for spending some time on our site, we hope our information becomes a resource for your seed technology solutions and needs.
The US Aginnovation LLC Team.